Gold Bullion Jewelry
Few gold buyers are familiar with the idea of buying gold bullion jewelry. When buying gold bullion, smaller investors usually prefer to buy gold coins whereas larger-scale (and especially institutional investors like banks, funds etc.) investors tend to prefer gold bars. The reason for this is simple. It costs more to produce small gold bars than gold coins with the same gold weight. Therefore, you can buy for example a 1/2 oz gold coin for a much lower premium than a 1/2 oz gold bar.
The situation reverses for large gold coins and bars. Let's use the 1 kg size as an example. You would only have 4 different gold bullion coins to choose from that are currently minted in that size: the Australian Gold Lunar coins, Chinese Gold Pandas, British Gold Lunar coins and Queen's Beasts gold coins. The choice for 1 kg gold bars is much greater because gold bar producers generally produce bars in all the common weights. The production costs for large gold bars are also much lower than for large gold coins which results in lower premiums.
No matter whether you prefer to buy gold coins or gold bars, one issue that you will have to contend with is storage. Storing your purchased bullion at your home is risky for obvious reasons. If you store it in a bank vault, you will incur significant additional costs. For a smaller investor who owns just a few ounces of gold, paying the annual fees for a bank vault can be avoided by storing your gold in a very unusual spot. On your body in the form of jewelry!
So what exactly is gold bullion jewelry? It basically is wearable jewelry that meets the bullion standard for gold purity. That minimum purity is 22 karat (91.67% gold purity) which is the same purity that the world's most traded gold bullion coins, the South African Krugerrand gold coins, as well as several other gold bullion coins like the American Gold Eagles are made of.
Which gold bullion jewelry to buy?
The precious metal dealer Silver Gold Bull offers a wide variety of 22 karat gold bullion necklaces – that any rapper/hip-hop artist would be proud to wear 😉 – ranging from 14 grams to 75.5 grams in weight. To find them on the dealer's website, click on Gold in the horizontal menu on the top and then on Gold Bullion Jewelry. The dealer premiums for such a gold bullion necklace are of course much higher than for a gold coin of similar weight.
If wearing gold bullion jewelry in the form of such a heavy necklace is not your thing, you also have some other options like pendants or bracelets. The private mint PAMP Suisse produces gold bar pendants in many shapes and sizes that you could wear on any thinner necklace of your choice (more on that below). The precious metal dealer Money Metals Exchange even offers a 24 karat (99.99% purity) gold bracelet of 1 oz that is (partially) hand-made in the US.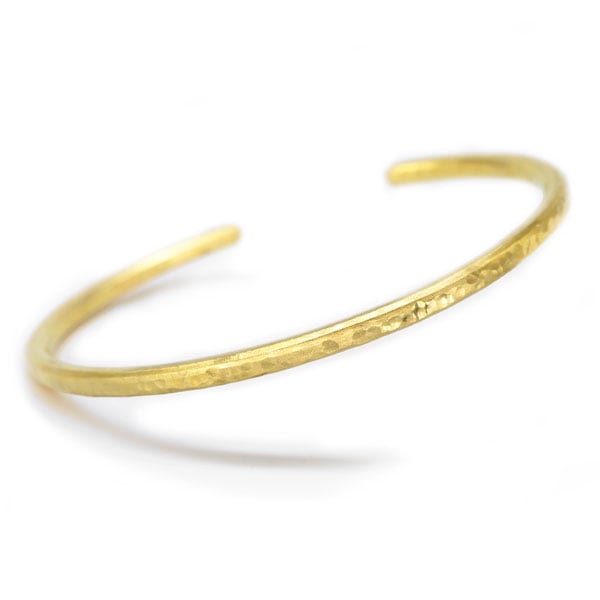 Gold Bracelet – Wearable Bullion, 1 Troy Oz .9999 – $1,432.81
from: Money Metals Exchange
One major downside of buying gold bullion jewelry is that gold of such high purity gets easily scratched or dented. Furthermore, you cannot expect any goldsmith to create intricate designs out of soft, high-purity gold. If you want an intricately woven gold necklace for example, you have to compromise a bit in terms of gold purity. The Perth Mint Online Store for example sells quite a few intricately designed pieces of gold jewelry. The gold used in those is 18 karat (75% purity) which is a good compromise between high purity and high durability.
Another option of course would be to combine a fine 18 karat gold necklace with a 24 karat gold bullion pendant. Of course, the bullion pendant shouldn't be too heavy for the necklace that will support it. PAMP Suisse sells square and rectangular 99.99% pure gold bullion pendants with bird, flower, ocean, animal skin, lace, anime/manga and smiley designs. The pendants weigh either 5 grams or 1/5 oz and with such a wide range of designs, almost everyone would find something to his/her liking!